Colour Conversation with Cliff Bashforth, Managing Director of Colour Me Beautiful, UK
Twenty years after first having his colours first analysed, Lancashire-born Cliff Bashforth liked the product so much, he bought the company. In our latest Colour Conversation, the MD of Colour Me Beautiful talks wow colours, shopping trips – and being a male colour consultant in a woman's world.
When was your first introduction to colour analysis and what led to you becoming MD of Colour Me Beautiful?
My 'Life in Colour' started 35 years ago, while I was working for Wella. The company had decided to segregate permanent hair colour on their shade chart into 'warm' and 'cool' tones, which was quite radical at the time. So, we were all hauled off to get our 'colours done', so that we could 'get a grip' on how Wella had made their decisions. As you can imagine, it was fascinating!
I was colour-analysed as a 'season', and quite frankly found it life-changing. Gradually, all the white business shirts disappeared from my wardrobe, and were replaced by tones such as ivory, mint and pale peach. You all know what's coming next… all the things that everyone said I look like I'd had a blood transfusion – I looked healthier, smarter, more 'put-together, incredibly business-like and I walked taller. I couldn't really have looked any younger, as was only 26 years old, and slimmer – no way! I already had a 28in waist.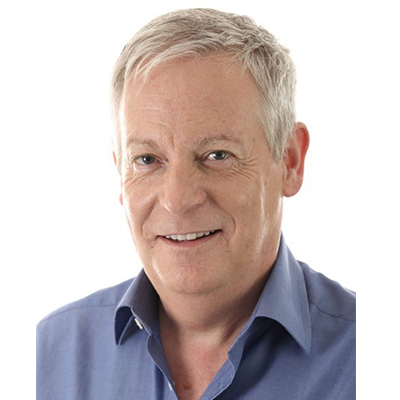 After 12 months or so, I began to research the industry, and visited three different image companies to find out more. Remember, the internet didn't exist, and therefore one couldn't Google or download a brochure – you had to pick up the phone and have a conversation or meet face-to-face, which is something that many people shy away from these days (but let's not go into my pet hates right now!).
I trained in Colour & Make-up in 1988, the style in Style & Image in 1989. I threw everything I had at my incredible new-found career, and by the end of 1990 was able to give up my full-time job. Over the next 25+ years, I colour-analysed and 'styled' over 20,000 individuals, delivered presentations to hundreds of thousands of people all over the globe, ran workshops for major airlines, car manufacturers, rail networks, insurance companies, banks, department stores, cruise liners, optical frame manufacturers and haircare companies. Looking back, I'm not sure how I managed it.
In 2016, the Colour Me Beautiful business in its entirety was put up for sale. The awesome and indefatigable Managing Director, Veronique Henderson, who had steered the business successfully for more than 16 years, wished to step down, and after a little negotiation between myself, my partner Paul, and CMB's Chairman, a deal was struck. For those of you who remember the Remington Shavers TV commercial last century, 'I liked the product so much I bought the company'. And, quite frankly, I still sometimes pinch myself when I realise what the Lancashire lad has achieved over the past 30-odd years.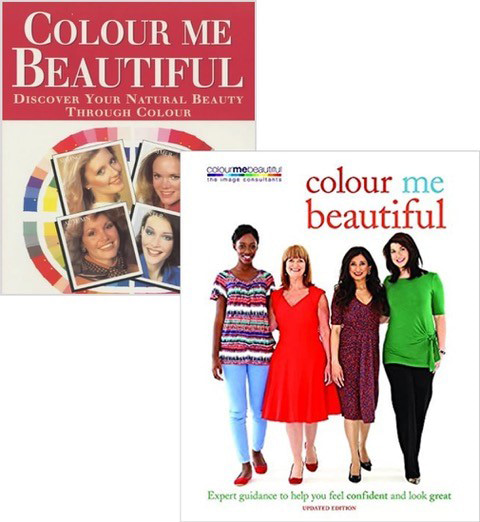 Can you briefly explain CMB analysis for those unfamiliar with the colour system?
Apologies – I'm not particularly good at 'briefly', but I'll give it a go. If you look at the colour wheel displaying the four seasons, the Spring and Autumn palettes both contain all 'warm' shades. So, an individual with warm colouring (Stacey Dooley, for example) can wear many of these colours as they have a 'yellow' undertone. At CMB, our consultants then demonstrate (to the client) whether they are better in the clearer warm shades, or the softer, more muted hues. We then describe that person as either a Warm/Clear (Warm Spring) or Warm/Soft (Warm Autumn).
The Summer and Winter palettes, contain 'cool' shades – therefore, if someone has cool colouring (eg, Jamie Lee Curtis), we present them with their cool palette and then test to see whether they need clarity Cool and Clear (Cool Winter), or softness, Cool and Soft (Cool Summer).
The Winter and Autumn palettes have more 'depth,' therefore, if an individual has deeper colouring (eg, Natalie Portman), we just check to see whether they are more suited to the warmer shades, Deep and Warm (Deep Autumn), or cooler tones, Deep and Cool (Deep Winter).
The Spring and Summer palettes have an overall 'lighter' look (eg, Gwyneth Paltrow) compared to Autumn and Winter. We just test to see if a client has a warmer skin tone, Light and Warm (Light Spring), or is cooler Light and Cool (Light Summer).
When you view the Spring and Winter palettes, one notices that they both contain clearer rather than muted shades. So, quite simply, if someone has clear/bright colouring (eg, Sophie Ellis-Bextor), our consultants already know that muted tones would be disastrous, so they test and help the client understand that firstly, she needs clear colours, and then demonstrate whether she (or he) would be better wearing the Clear and Warm hues (Clear Spring), or the Clear and Cool shades (Clear Winter).
And finally, Autumn and Summer are related because they both contain muted/softer shades. Therefore, if an individual has soft colouring (eg, Kate Winslet), the only two options are Soft and Warm (Soft Autumn) or Soft and Cool (Soft Summer).
Because we don't appear to be able to stand still, and have a constant need to continue and develop (and indeed, share our knowledge), we expanded our analysis and fine-tuned it even further so, during a full colour consultation, we look at an individual's dominant colouring type, their secondary characteristic and also their tertiary palette. The result: every single client leaves a consultation with a swatch wallet that contains shades that are all fabulous.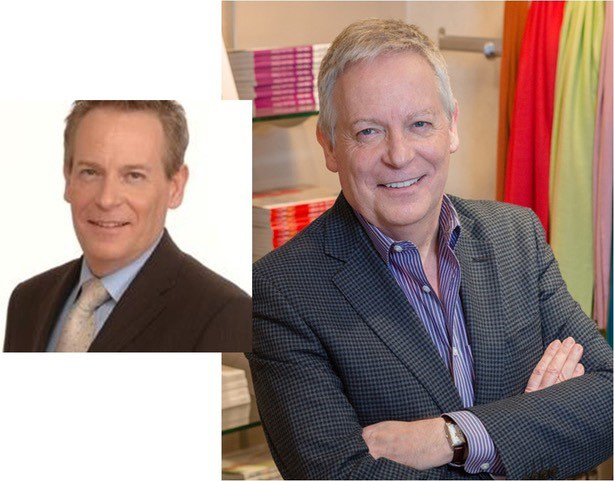 What tonal direction are you and how do you incorporate your colours into everyday life?
Here's another story… when I was first analysed, I was a Soft Autumn (Soft and Warm). As my hair changed and became more salt and pepper, the best palette was Soft and Cool (Soft Summer). Now that I'm white-haired, the Cool and Soft palette (Cool Summer) is the most flattering. Gone are the ivory business shirts! On the final occasion I tried to wear one, it looked horrendous. White, Icy Violet, Icy Pink and any shade of blue are all my new 'go-to' shirt shades.
How does wearing your best colours make you feel?
This is a difficult one to answer. It's been so long since I wore something that wasn't in my palette (apart from trying on an Ivory shirt for 15 seconds), that I've forgotten how it feels to wear an item of clothing that doesn't work. All my casual wear (if you can call it casual) is made up of shades from my cool hues. FYI – I have a Classic style personality – with an extra pinch of Classic. Sort of a Classic, Classic, so when I believe that I am in casual gear, everyone else still reckons I'm dressed-up!
How do you find being a male consultant in very much a woman's world?
Love it! Love it! Love it! I get away with absolute murder. I play on it all the time and never have to beat around the bush when I'm giving advice to women. I was always brutally honest when consulting, and the same applies now when I'm dealing with CMB consultants. My philosophy is 'If you don't want an honest opinion, don't ask!'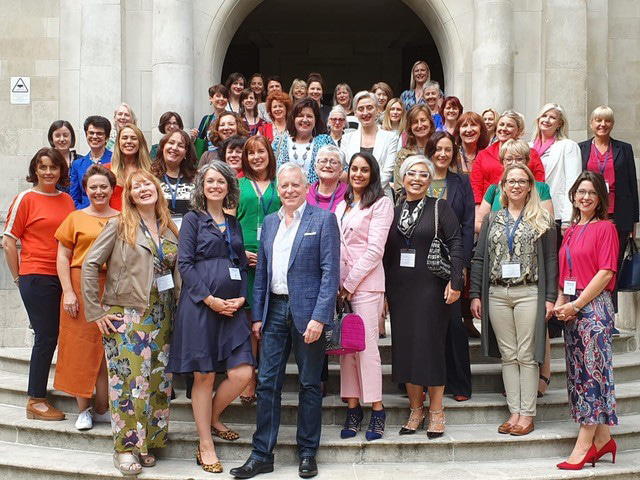 Have you found more men turning to colour analysis over the years?
Absolutely YES! In the early days, men had to be dragged to a consultation – generally by their wives/partners. Many were still in therapy after giving up 'Old Spice' cologne in favour of something a bit trendier. The guys really do soak up all the information and are sometimes so startled (like a rabbit caught in headlights) that they just nod and agree with everything you show and tell them.
With Covid lockdown restrictions easing, are you finding a strong demand returning for face-to-face consultations?
Finally, yes, we are. Bookings for personal consultations are coming in and consultants have reported that they had eager clients sitting in the chair on the first day restrictions were lifted. Although we have been kept busy by offering virtual consultations – using the six dominant colouring types only (there is absolutely no way we can conduct a full colour analysis online), nothing beats the real thing. Face-to-face consultations are THE best way to show off and demonstrate what we do. Using virtual platforms for colour analysis means that we can only show people what colours to wear, whereas face-to-face, one can show them 'how to wear colour'. Everyone is an individual, and no two consultations are ever the same.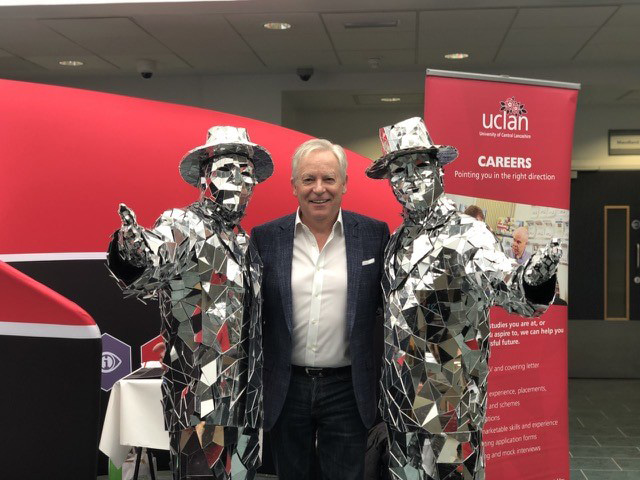 The University of Central Lancashire granted you an honorary fellowship for your contribution to the image industry. Tell us more…
Well, that was a surprise! I was speechless – OK, only for a few seconds, but I must admit, when the letter landed on my desk, you could have knocked me down with a feather.
Although I had conducted workshops and delivered presentations to both staff and students over many years, the Honorary Fellowship was an incredible honour. I'm extremely proud and the certificate takes pride of place in my office.
How has CMB evolved since its introduction in the 80s and how has it gone about appealing to a younger generation of women?
The company and how we advise and analyse women and men has changed out of all recognition since the mid-Eighties. Gone are the restrictive and dictatorial practices that we adopted in the early days, which have been replaced with a more modern and flexible approach to consulting. Women don't just lead one life any more, therefore the way we do business has had to evolve to meet the needs of a more demanding and knowledgeable customer. Since buying the business, we have totally revamped our make-up range, introduced vegan skincare and modernised many of our consulting tools (workbooks etc). The age group of our consultants varies widely, and to be honest we are certainly attracting younger women who are now joining as consultants.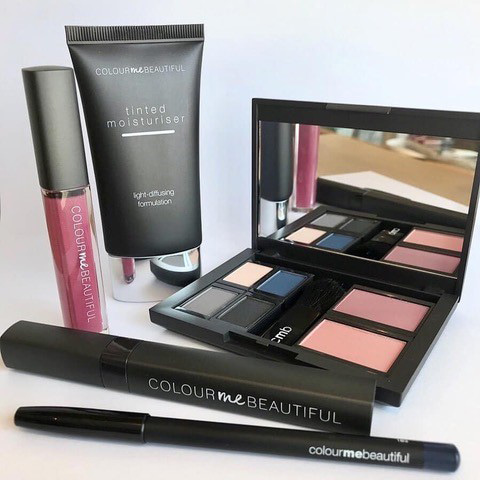 Do you have a favourite Kettlewell colour?
I can go one further than that – a number of years ago I purchased a Kettlewell Merino Wool Scarf in the shade Heather. It must be eight or nine years old now. It's a favourite, so I'm still wearing it.
I'm sure you have plenty of inspiring stories of how colour has transformed people's lives. Do any stand out?
I have hundreds upon hundreds of client testimonials and stories to relate, so it's really difficult to choose one or two. Maybe the best stories are from the 'What Not to Wear Weekends' I ran for 14 years. I probably hosted one, two or three a year (depending on the amount of energy I had) and would take 20 women away for a two-day break. I'd host three workshops commencing on the Friday evening and ending after lunch on Sunday. We would all go shopping on the Saturday afternoon, which was like herding wasps, I can tell you! But some of the transformations over the two days were incredible. If you can imagine, the fact that the clients could actually buy the items I suggested while we were in the shopping centre made all the difference. Of course, the eating and drinking made it so much more fun too! I must admit, I have really missed conducting consultations, so when Covid restrictions are totally lifted, I'm going to go back to doing some part-time consulting. I may even brave it and host another weekend!
And finally, we can't end this Colour Conversation without asking after your adorable West Highland terrier, Barney…
Ah ha, our little Cool and Clear West Highland Terrier is now a teenager. He's 13 years old and a Libran. Mr Barney Rubble has two sets of leads and collars – one a kind of purple/violet, the other True Blue. They both flatter his colouring perfectly.